Observe,monitor and optimize AWS cloud cost in a single place.
Automated bill processing
No more using spreadsheets
Our handcrafted parser automatically ingests and processes the raw AWS cloud Cost and Usage report data files and extracts all the relevant data fields—a unique combination of service, usage type, pricing unit, operation, and more—to provide an up-to-date view of your AWS cloud costs to the last dollar.
Spend analysis
Gain a high-density snapshot of your spending
Before you start optimizing, you need to understand when and where you're accruing costs. Identify the top three cost accruing services; see running costs for the past six months as well as month-to-date costs; and view distribution of costs by region, instance-type, component, data transfer, and more.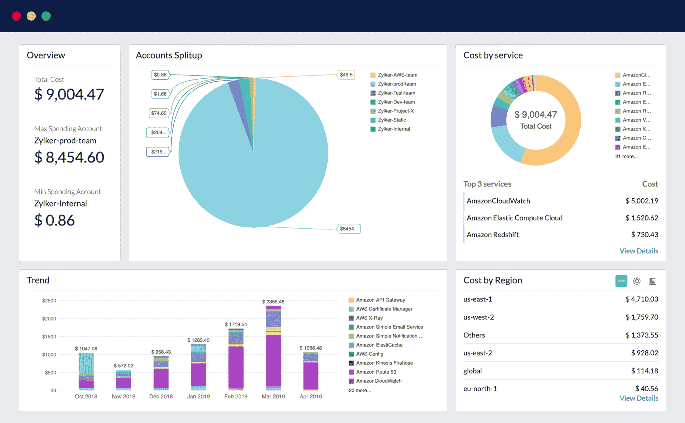 Resource explorer
Analyze data in new ways
Perform ad-hoc analyses using various filtering and grouping dimensions. Break down spending by linked accounts while setting up your own dates or choosing from a predefined date range to segment data by time. Alternatively, you can use AWS-generated and user-defined tags to isolate and analyze subsets of your cloud costs.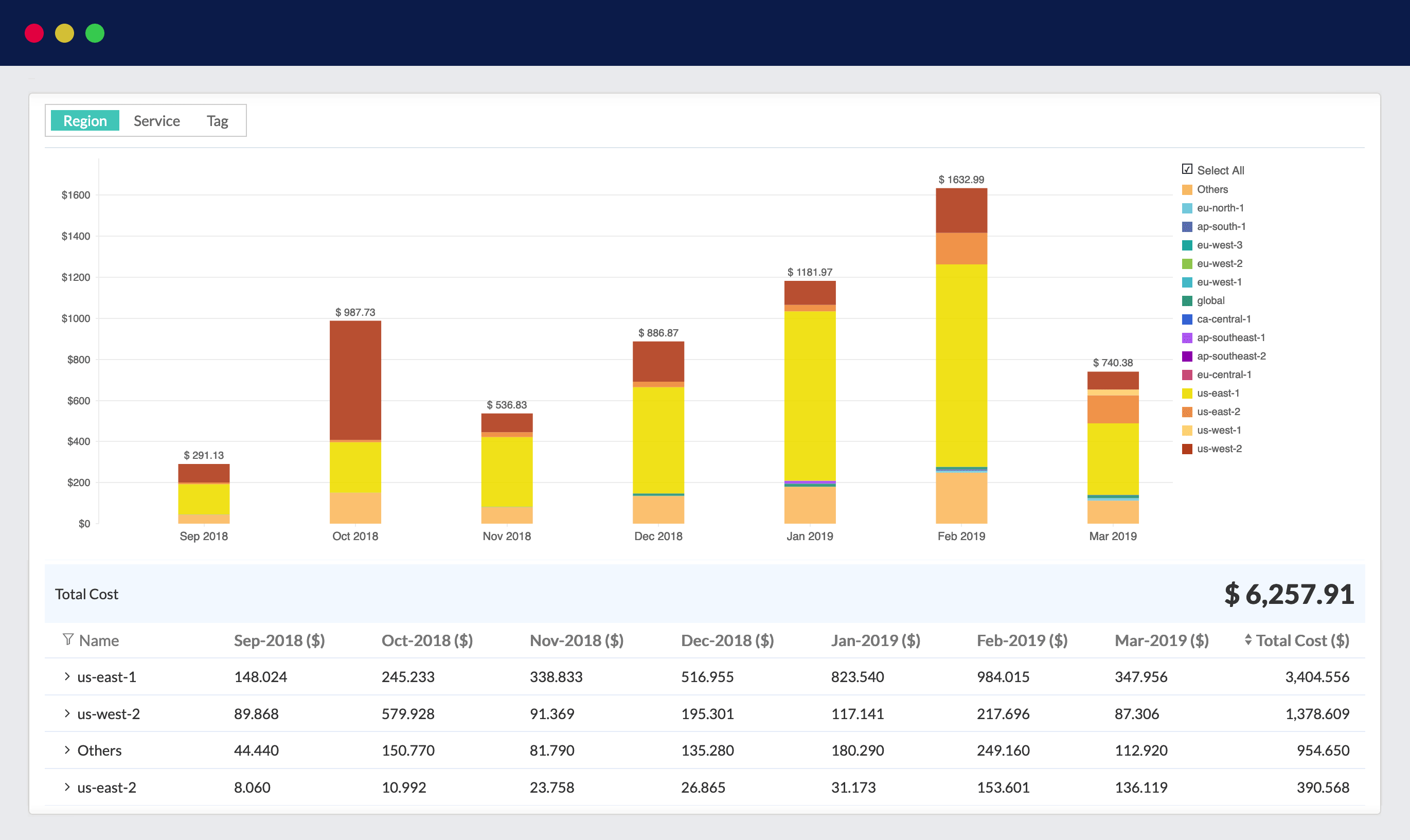 Drive organizational accountability
Business Units
Tags are a great way to organize resources in your AWS account. With Site24x7 CloudSpend, both account holders and AWS Managed Service Partners (MSPs) can leverage this custom metadata to allocate spending to one or more business units to track costs for different teams, projects, and customers. For example, you can account for the AWS services consumed during the testing, development, and production of a new app.
Enable cost control
Budgets
Simplified budget creation workflows remove surprises and let you stay on top of your infrastructure expenses with ease. Set up monthly, quarterly, or annual targets for your linked accounts or business units, and get email notifications when your actual costs exceed the budgeted amount.
Optimize your cloud cost and get the most out of your AWS ecosystem.
Managing AWS cloud costs is just one part of driving operational excellence. To run your business smoothly, you need comprehensive insight into your environment—from the front end to the infrastructure layer. Combine our existing full stack monitoring capabilities with CloudSpend to gain more visibility and control over how you use AWS services.
Sign Up Now

30-Day Free Trial