View more than 60 performance metrics in a single dashboard.
Get in-depth visibility on critical metrics to ensure your Linux server is up and running at peak performance, including:
A quick summary of the status and performance of your server
Heat map analysis
Load average
CPU, memory, and disk utilization
Status, thread, and handle count of your services and processes
Network statistics such as bandwidth utilization
In addition to monitoring more than 60 performance metrics, you can automate incident remediation with Site24x7's IT Automation tools.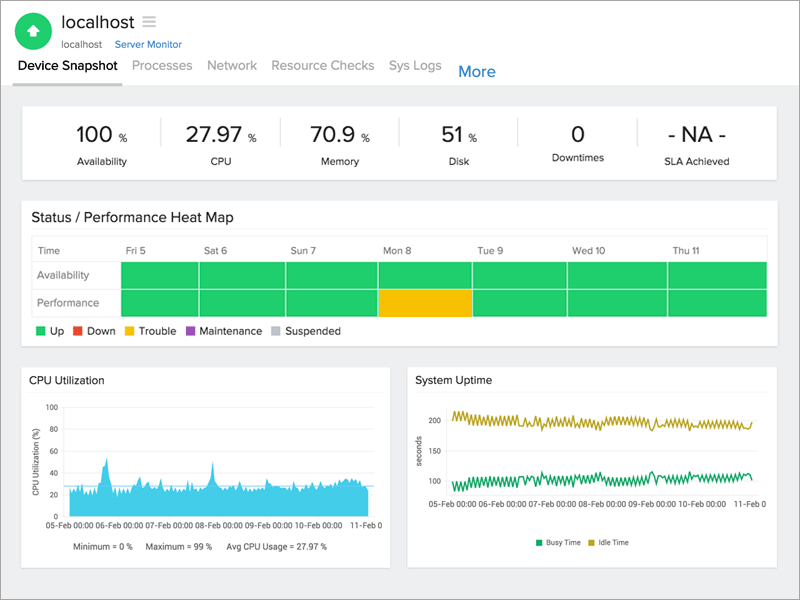 Monitor your entire app stack with more than 50 plugin integrations.
Keep tabs on your hosts, devices, services, protocols, applications, and databases using more than 50 ready-to-install plugins, including MySQL, Redis, NGINX, Hadoop, GlassFish, Apache, and Tomcat. Harness the power of the open-source community and execute all your existing Nagios plugins by integrating with Site24x7.
If you can't find the plugin you're looking for, simply write your own using Python or Shell scripts.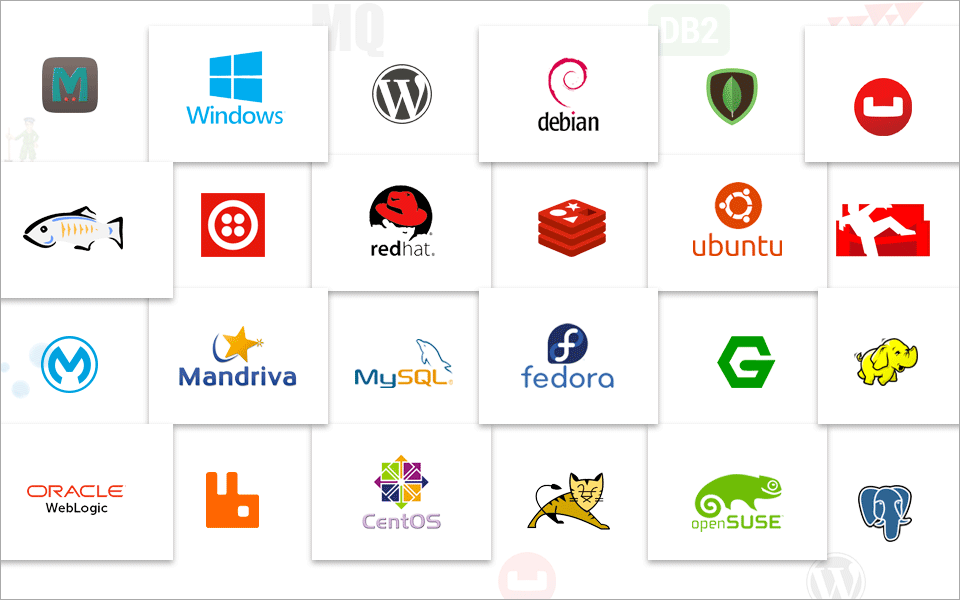 Track changes to files, directories, and syslogs.
Receive notifications for even the most minor changes that occur in your Linux server's files, directories, and logs. Set thresholds by specifying keywords, severities levels, and facility levels, and receive instant notifications whenever these thresholds are breached.
These are some of the resources that we monitor: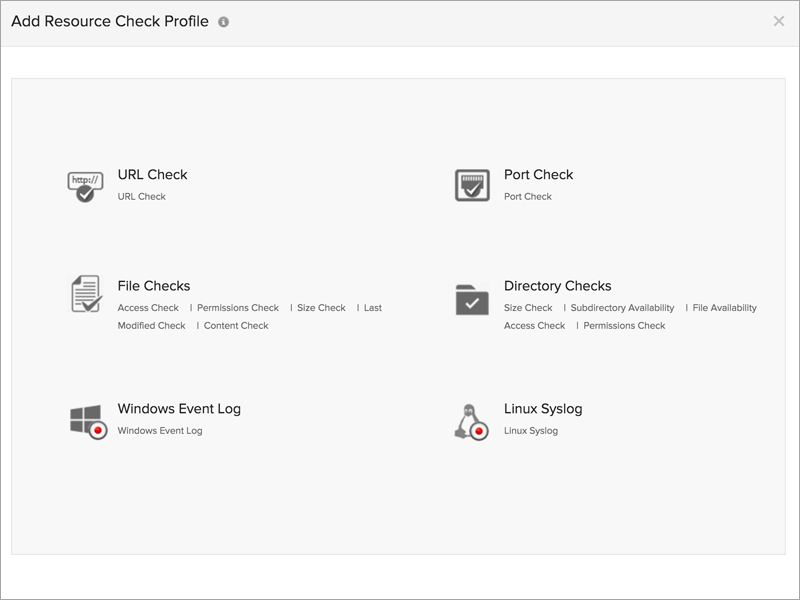 View intuitive reports in easily customizable dashboards.
Analyze trends and compare monitoring metrics using easy-to-understand reports and dashboards. Here are just a few of the performance reports we offer:
Availability Summary Report
Busy Hours Report
Health Trend Report
Performance Report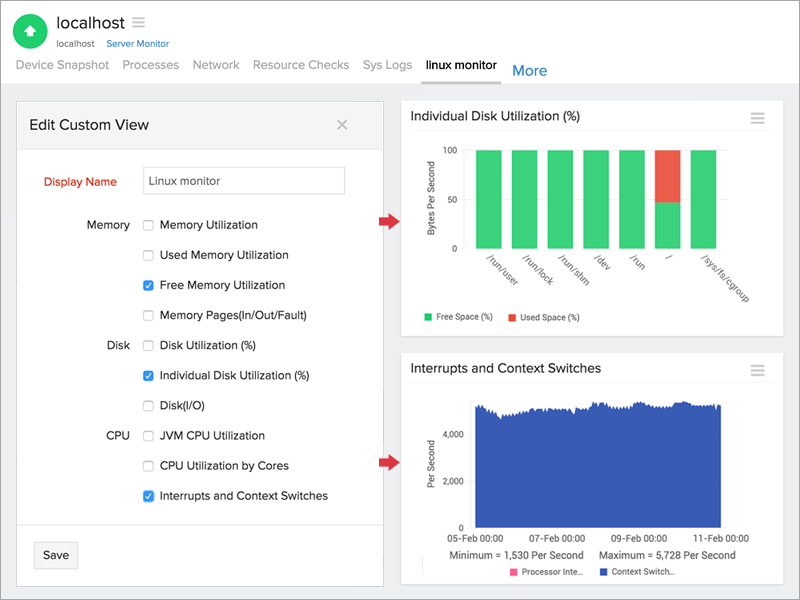 How does Linux monitoring work?
Any root user or non-root user can install our Linux agent. Installing the Linux agent is a one-step process. You can also bulk install the agent onto multiple machines using Chef, Puppet, SaltStack, or Ansible.
Once the installation is successful, performance metrics including CPU, memory, and disk usage will be collected and sent to the Site24x7 data center, and you can view these metrics in the Site24x7 web client. Set thresholds and become instantly notified of any breach via email, SMS, or any of our third-party integrations like Slack and PagerDuty.